I'm really proud to be able to offer some of the very best products on the market and I truly believe that your family deserve beautiful, high quality heirlooms that will last a lifetime. Every piece is hand crafted with love here in the UK and there are different options to suit everyones individual taste. All products are bespoke, so are designed exactly how you want them with a choice of frames and finishes and all come ready to hang
FINE ART HEIRLOOM
Our Fine Art Naturals range is a stunning combination of a beautiful Fine Art Etch print and one of our stunning frame options.  This product has a luxurious finish which is unmatched by anything else on the market and will set you apart from the crowd. Fine Art Etch is a heavyweight fine art paper with a heavy surface texture giving the paper a beautifully tactile feel. This premium product demands the very best finish possible which is why our experienced technicians hand-apply seven coats a satin giclee varnish that protects against UV and scratches whilst still retaining the sumptuous texture of the textured Fine Art Print. The print is then dry mounted onto board and then placed within one of our hand-finished frame mouldings. A true masterpiece!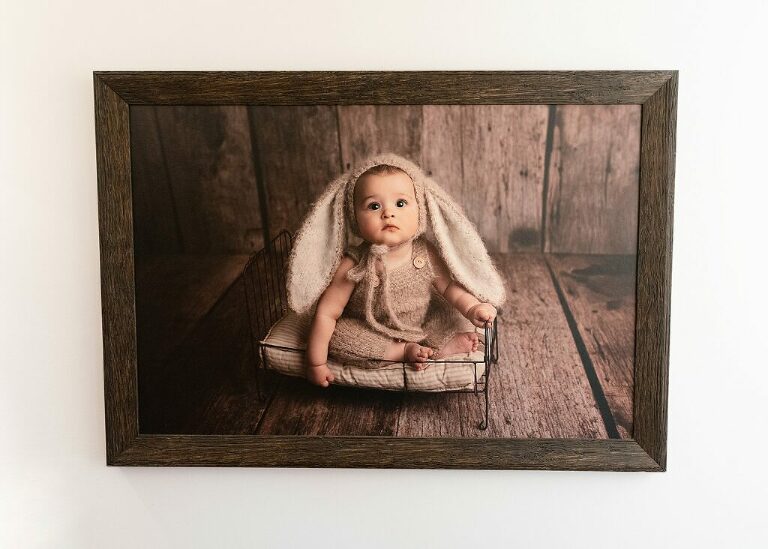 FRAMED
GRANDE
12″x12″ £299
16″x16″ £399
20″x20″ £449
24″x16″ £449
24″x24″ £549
30″x20″ £599
30″x30″ £699
36″x36″ £795
40″x30″ £899
60″x40″ £1199 

12″x12″ £379
16″x16″ £429
20″x20″ £549
24″x16″ £599
24″x24″ £649
30″x20″ £699
30″x30″ £799
36″x36″ £895
40″x30″ £999
60″x40″ £1299
 
FRAMED PRINTS
Our show stopping Character frames feature photo frame options dripping with style and vintage flair. Like all of our multi award-winning frame options the Character Range are all built by hand here in the UK. Beautifully rustic Woodland photo frames to our opulent and high impact Vintage Grande options there is something for all clients looking to furnish their home with something special.
The Vintage Frame is a lavish 80mm solid wood frame available in a range of beautiful, specially selected moulding options. All of our Vintage frames are hand crafted by talented carpenters ensuring a truly unique product for you to to enjoy for generations. You also have the choice of two paper finishes, either Fujicolor Crystal Archive Professional Paper in a Matt finish and acrylic covering or with a stunning Fine Art Etch paper with a protective hand coated varnish protecting against UV hence no requirement for acrylic glazing in front.
CHARACTER FRAMES
THE GRANDE
12″x12″ £299
16″x16″ £349
20″x20″ £449
24″x16″ £499
24″x24″ £549
30″x20″ £599
30″x30″ £649
36″x36″ £795
40″x30″ £895
60″x40″ £999

 MULTI APERTURE
24×24″ £599
24×30″ £649
30×30″ £749
40×30″ £999

12″x12″ £379
16″x16″ £429
20″x20″ £549
24″x16″ £599
24″x24″ £649
30″x20″ £699
30″x30″ £799
36″x36″ £895
40″x30″ £999
60″x40″ £1299
 
MULTI APERTURE
24×24″ £649
24×30″ £699
30×30″ £849
40×30″ £1295
 
CANVASES
The Framed Canvas combines the finish of our museum-standard Canvas Wraps and adds the choice of 7 stunning, heavyweight frame options. We only use official archival inks in all of our Canvas and Fine Art printing, providing a light-fast finish and perfect colour reproduction. The Canvas in our framed canvas is also dry mounted to acid free board which increases the durability of the product and prevents any loosening of the canvas over time. A protective UV filtered seal coats the surface of the canvas, waterproofing the print along with guarding against dust and scratches. This also eliminates the need for glass within the frame, showing the textured surface of the canvases
FRAMED
UNFRAMED
16″ x 16″ £299
18″ X 12″ £349
20″ X 20″ £449
24″ X 16″ £499
30″ X 20″ £599
30″ X 30″ £699 

12″ X 12″ £199
16″ X 12″ £279
16″ X 16″ £279
20″ X 20″ £299
24″ X 16″ £299
30″ X 20″ £349
30″ X 30″ £399