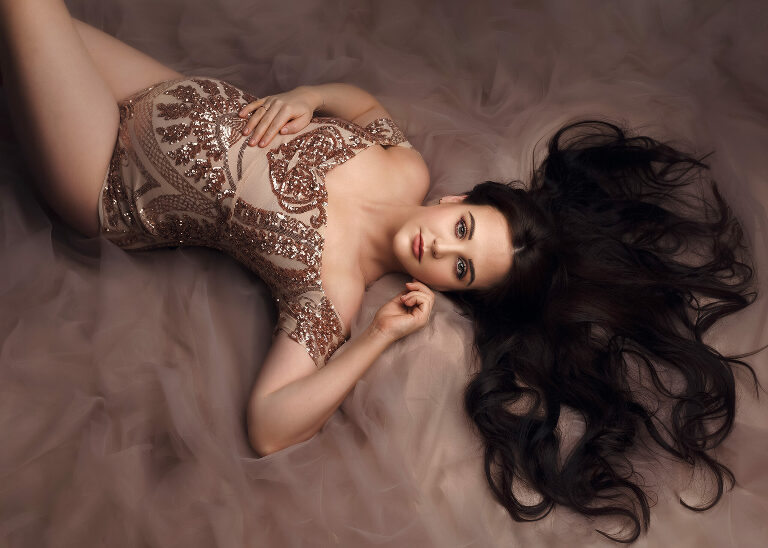 Why Have a Maternity Photo Shoot?
Being pregnant, whether you're feeling amazing or not is a miracle. You'll NEVER have this pregnancy back. It's such a unique and exciting time and even if you don't feel your best it's still an opportunity to celebrate and cherish the little life that's growing inside you.
It's also a time to capture the bond you have with your partner and/or children, bringing everyone together to create lasting memories that can be cherished forever. I often feel really emotional when I capture couples together, wondering how they're feeling about their new adventure into parenthood and all the joy that's to come, however, you don't need your partner to be present to if he's not up for a photoshoot. This session can also be all about you. It's a great way to express and connect with yourself and celebrate all your body is doing.
You'll never regret having this photoshoot and as time passes you'll only appreciate and love them more. Professional photos are not just images, they are memories frozen in time. What a beautiful reminder you will have to look back on in the future when your children are older!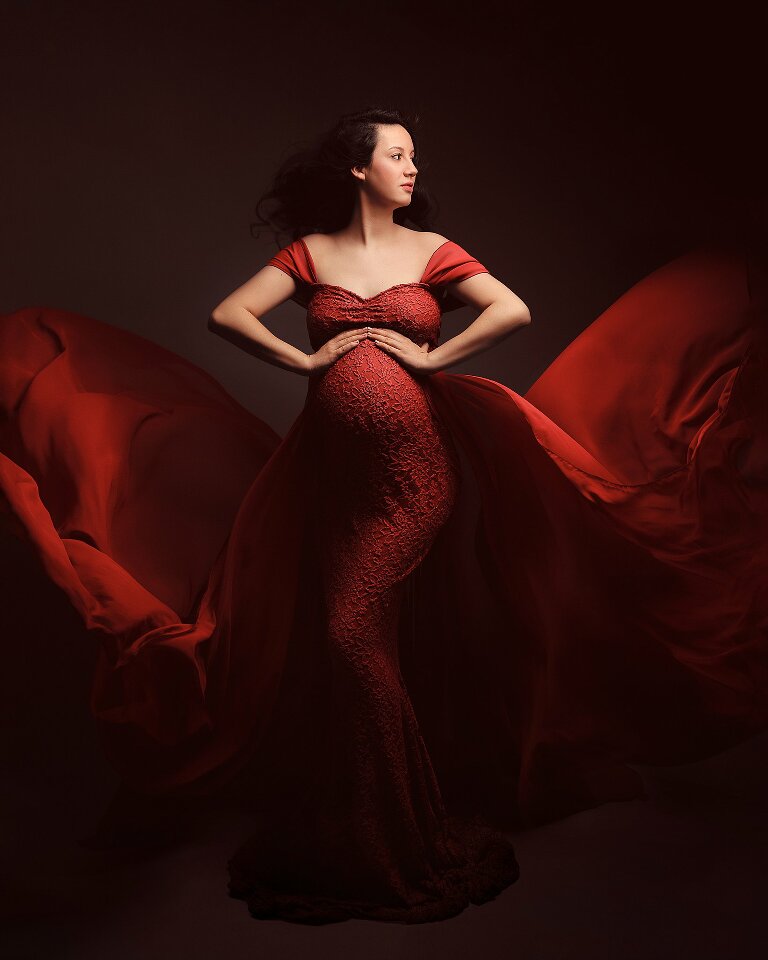 When to Schedule a Maternity Photo Shoot?
Booking in advance is essential! It's best to schedule a maternity photo shoot for when you are between 28 and 34 weeks of pregnancy. At this point, you will have a noticeable baby bump but not too uncomfortable to pose for photos. It's important to keep in mind that every woman's pregnancy is unique, so it's best to get in touch with me to determine the ideal time for your session.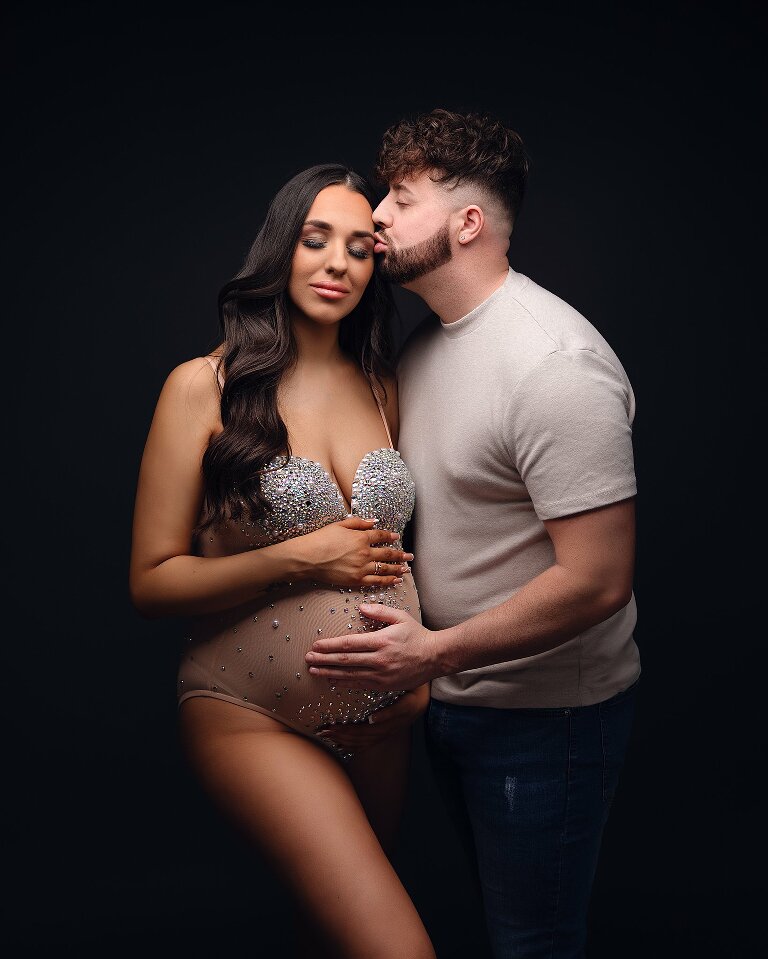 How should I Prepare for a Maternity Photo Shoot?
To ensure the best possible results from the photo shoot, there are several things that you can do to prepare. These include:
Choosing the right clothing: It's important to choose clothing that flatters your bump and makes ou feel comfortable and confident. You are welcome to bring your own outfits, however, I do have a client closet full of gorgeous couture gowns, dresses, and outfits you are welcome to borrow.
Getting hair and makeup done: A professional hair and makeup artist can make all the difference. You want to look your best and feel confident.
Schedule a pani/pedi. This will make you look and feel good and will make a real difference to your photos.
Accessorise: Accessories can add style and a personal touch to the photos.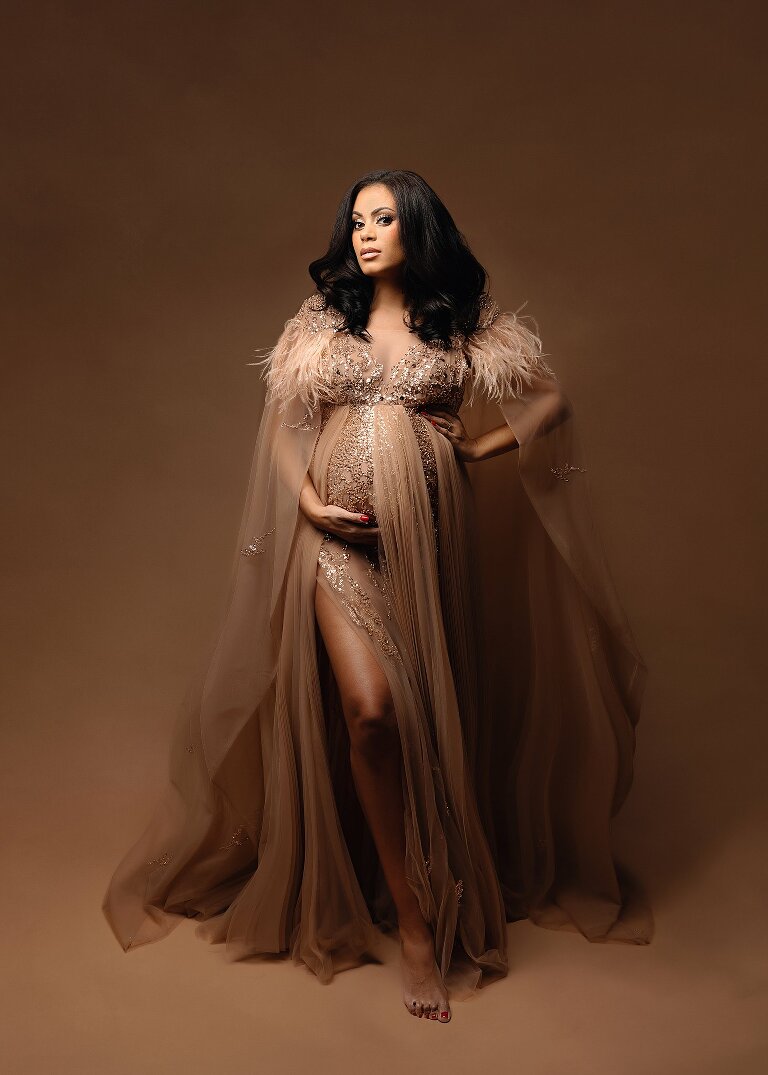 Why Choose Me as Your Maternity Photographer?
There are several advantages to booking a maternity photo shoot with me.
I have extensive experience in maternity photography. I have a keen eye for detail and know how to capture the unique beauty of each expectant mother. I also take the time to get to know my clients and their preferences, ensuring that every photo shoot is personalized to their needs.
I have a beautiful studio that is specifically designed to create a comfortable and relaxing atmosphere.
I also have a client closet full of the most gorgeous couture gowns, dresses, and outfits that my clients can choose from. Prepared to be blown away!
I'm relaxed and easy going and will make you feel right at home.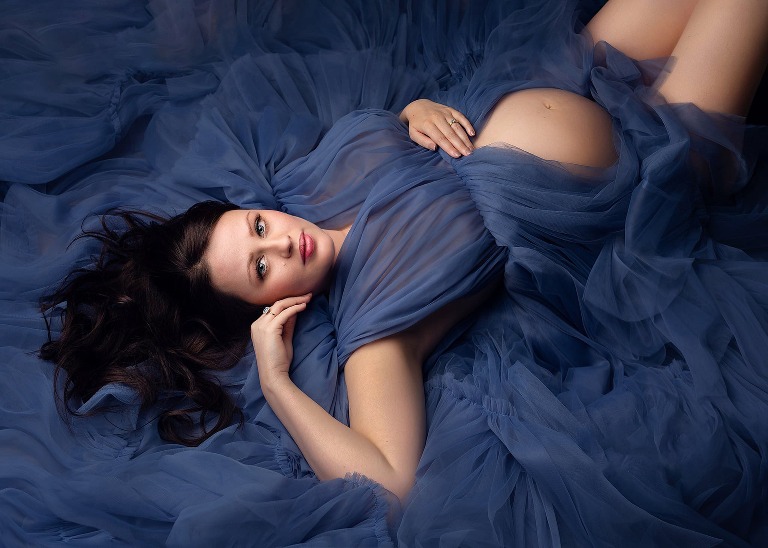 If you're searching for a maternity photographer within the Herefordshire area, please contact me to schedule your session asap. All sessions take place at my studio located in Brockhampton, Herefordshire.
Feel free to take a look at my digital packages and contact me